Environmental Education Unit Vacancies
National Spring Clean
At the moment, there are no vacancies on the National Spring Clean team but there are some open positions within the Environmental Education Unit.
Climate Adaption Officer – An Taisce EEU 
An Taisce is now recruiting 1 Full Time Climate Adaptation Officer to be located in the Dublin Region to develop and deliver a programme of transition-year workshops in the Dublin and Cork region in conjunction with the Climate Smart Team in Trinity College Dublin. The post will be full-time Monday – Friday but a degree of flexibility of working hours around evenings will be expected.
Key Responsibilities:
1. Develop, deliver and evaluate teacher training.
2. Develop, test and deliver hands-on TY climate adaptation activities.
3. Recruit schools to participate in the Climate Smart programme.
4. Run and evaluate a series of in-person TY workshops in the Dublin and Cork
region.
5. Communicate effectively with schools and TY teachers and guide them through
participation remotely.
Closing date for receipt of applications is 5pm on Monday 13th February
6. Contribute to workshop structure and implementation, and provide support within
workshop implementation, including taking notes and troubleshooting with
testers.
7. Liaise with the Climate Smart Team in Trinity College, Dublin
Please send a cover letter and CV to kmulvey@eeu.antaisce.org by 5pm Monday, 13th
February.
For a full PDF breakdown of the role please click here
Safe Routes To Schools 
Safe Routes to School is now recruiting 2 Full-Time Team Leads. The post will be 32.75 hours per week but a degree of flexibility of working hours around evenings and weekends will be expected. This role is for a homeworker/remote worker who will be required to travel for meetings, audits, training, events etc.
Key Responsibilities:
This is an internal vacancy and is to be carried out in addition to the staff members current role.
o Manage a regional team of circa 6 staff members including:
o Chair weekly regional team meetings
o Plan in-person regional team meetings
o Support regional staff in meeting KPI targets
o Communicate, support, and celebrate staff achievements
o Work closely with other Team Leaders and report to the SRTS manager in relation to all
aspects of the programme for that region.
o Proactively work on enhancing the understanding of the programme internally and externally.
o Support the ongoing development of the programme methodology and resources.
o Provide administrative support for management.
o Undertake any other such relevant duties as may from time to time arise and are considered appropriate
Please note that your responsibilities may be revised to reflect ongoing team needs or your own development needs.
Please submit your expression of interest in the programme by submitting a cover letter (max. 500 words) to Kayleigh Mulvey
kmulvey@eeu.antaisce.org
by Monday 6th February.
For a full PDF breakdown of the role click
here
.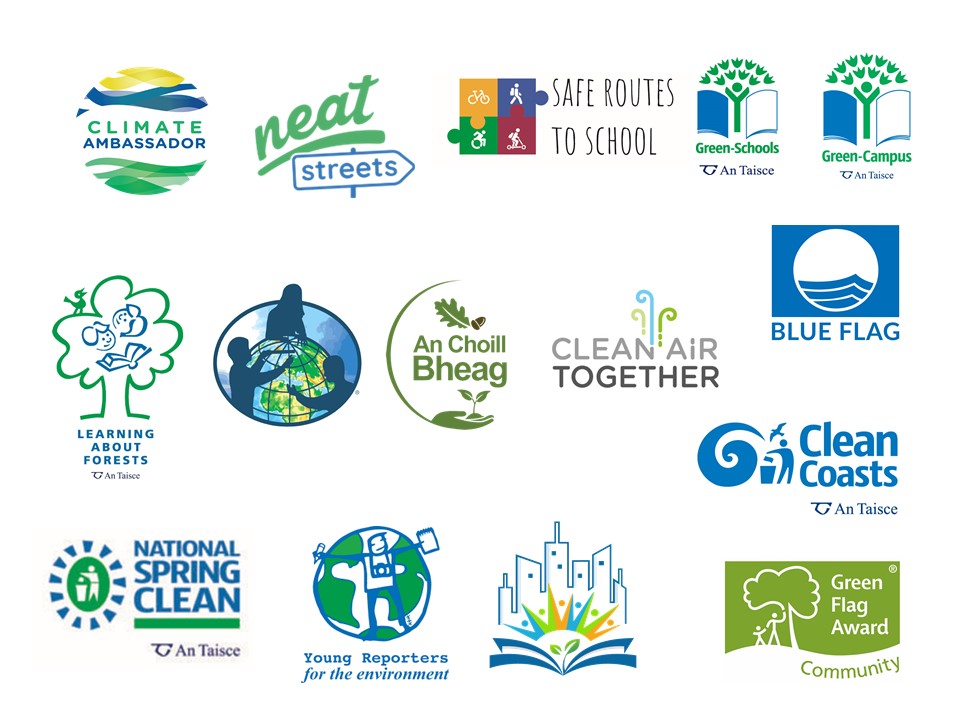 The EEU is responsible for developing and operating some of Ireland's most popular and successful environmental and sustainability programmes. It is the National Operator for many international environmental education programmes of FEE (Foundation for Environmental Education), including the Blue Flag Award for Beaches and Marinas and Green-Schools, the international environmental education programme in operation across 93% of Irish schools.
It also operates a number of national programmes including: Green Campus, Neat Streets, Clean Coasts, National Spring Clean (Ireland's largest anti-litter campaign), Green Home, Green Communities, and the Irish Greening Community Award Programme.