Sarah McGovern calls on communities to tackle Ireland's Litter Problem
Ireland's largest and longest running anti-litter campaign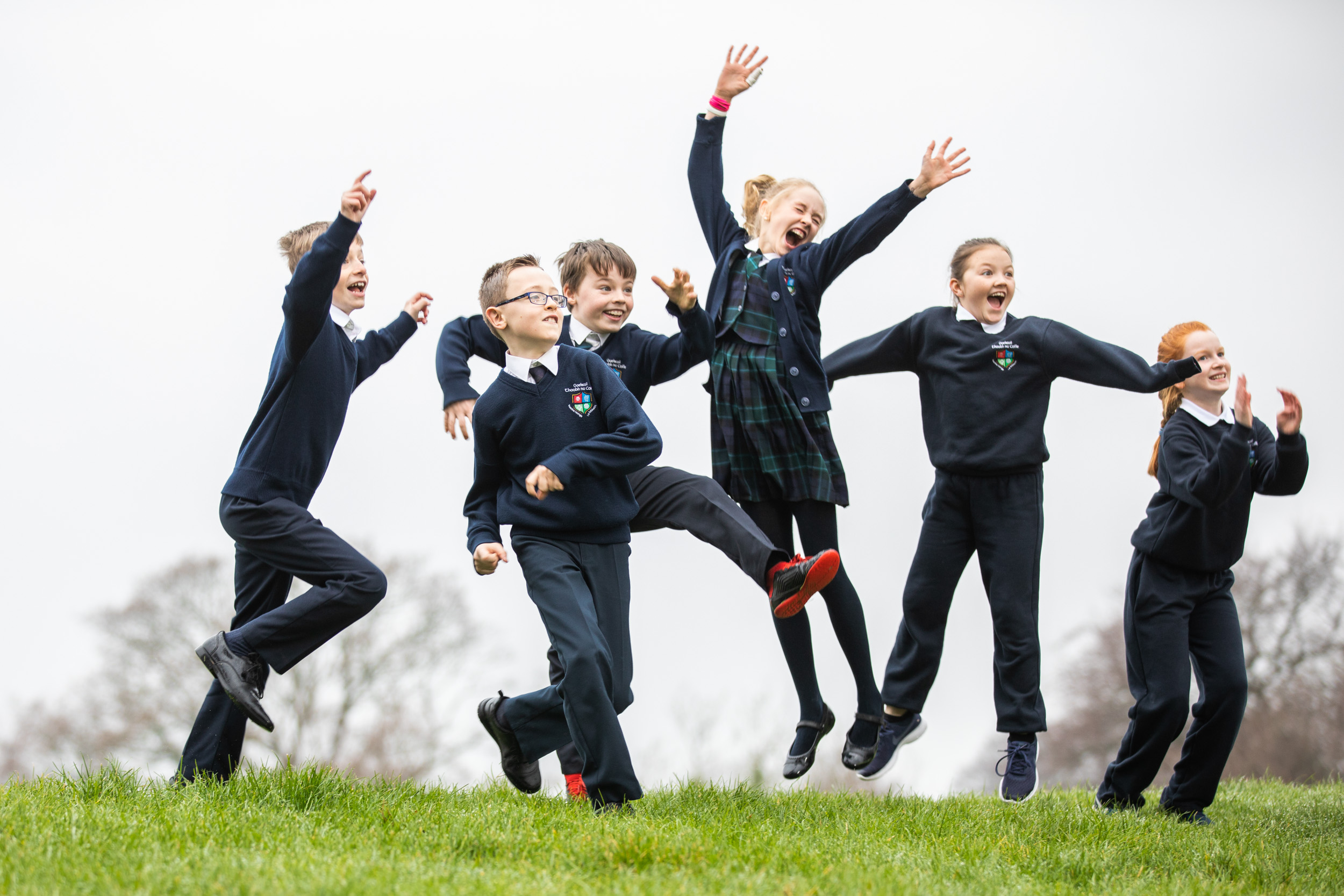 Left to right: Tom O'Scannail, Evan Caisil, Jamie O'Dubhthaigh, Alice Sinclair, Emma Ni Chathasaigh, and Keelin Ni Dhuibhir, fourth-class pupils from Gaelscoil Thaobh Na Coille in Stepaside, Co Dublin, launching An Taisce's National Spring Clean 2019, an anti-litter campaign. Photograph: Naoise Culhane
01 March 2019| National Spring Clean ambassador Sarah McGovern and pupils from Gaelscoil Thaobh Na Coille, Stepaside, Co. Dublin launched the National Spring Clean 2019 with a nationwide call to volunteers and communities across Ireland to register for this year's anti-litter campaign.
Throughout the month of April, The National Spring Clean will encourage communities from across Ireland to tackle the problem of litter in local areas and to see the benefits of a litter-free environment. National Spring Clean is operated by the Environmental Education Unit of An Taisce in partnership with Local Authorities and supported by the Department of Communications, Climate Action and Environment.
Over the past 21 years, The National Spring Clean has been focused on the message of the collective responsibility we share in tackling and preventing our national litter problem. By participating in organised clean-ups, groups and individuals of all ages come together to make a meaningful and positive contribution in their own communities.
This year 2019, the initiative wants to raise awareness about the link between litter and climate change – the biggest challenges of our time – and highlight how combined local actions can have a global effect.
With the participation in 2018 of over 500,000 volunteers and 2,600 tonnes of litter collected, of which 35% was recycled, the National Spring Clean 2019 aims to build on the progress and momentum from prior years to make 2019 the most successful anti–litter campaign yet.
National Spring Clean, Chairperson, Michael John O'Mahony, commented:
'National Spring Clean represents the best of our community capacity to meet a challenge and have an outcome that is good for all. Participants come together to give back to their local community and the environment. For the 2019 campaign, we are focusing on the link between waste and climate change, the most pressing issues of our time. Our consumption patterns and how we dispose and treat our waste has a substantial impact on the levels of emissions of several greenhouse gases which contribute to climate change. For example: recycling one aluminum can uses 20 times less energy and therefore emissions, than making a can from virgin material. Encouraging the avoidance of single use items where possible has a substantial positive impact on litter levels along with reduced greenhouse gas emissions"
Sarah McGovern, National Spring Clean Ambassador, commented:
'Today, we are calling on the communities of Ireland to spring into action and join the fight against litter. Over the years, thanks to the increasing support of volunteers and groups, the national Spring Clean initiative has achieved great results, not only by helping the environment, but also by fostering a community spirit amongst all those that take part. This is an opportunity for everyone to get involved. All you need to do is register with the National Spring Clean 2019 and commit some of your time to collecting litter in your local area. It's that simple'